Tennessee holds over 850 festival events each year, and that number is always growing! With each festival unique in its very own way, you are guaranteed to find some you will love. With such a large number, there is always something going on that you do not want to miss, and Summer is the best season to take advantage of these fun activities. Keep reading to learn about some of the best festivals in Middle TN.
Downtown Franklin Main Street Festival
Dates: April 23rd and 24th
Location: 106 3rd Ave N, Franklin, TN
Franklin is home to many different festivals and activities, but one of their most popular is the Downtown Franklin Main Street Festival. This event features over 200 arts and crafts vendors, amazing food, and fun activities for the family!
World's Biggest Fish Fry Festival
Dates: April 23-30
Location: 2508 E. Wood St., Paris, TN 38242
Paris, Tennessee's annual Fish Fry Festival is a HUGE event compared to its small town feel. This event lasts a full week and includes a 5k (the Hushpuppy Dash), a car show, a demolition derby, a rodeo, a concert, a parade, and so much more. Not to mention all the amazing food they serve! See the link below for the full schedule of events and additional information:
https://www.paristnchamber.com/fish-fry-information/
Renaissance Fair
Dates: May 7th, 8th, 15th, 21st, 22nd, 28th, 29th, and Memorial Day the 30th
Location: 2124 New Castle Road, Arrington, TN 37014
Located in Arrington at Castle Gwynn, you can find this popular festival. Each day starts at 10am and ends at 6pm. Made to represent the bustle of a real Renaissance Marketplace, there are numerous artisans, craft merchants, games of skill, rides, and of course, lots and lots of food and ale.
Middle Tennessee Strawberry Festival
Dates: May 13th and 14th
Location: Portland, TN. Can find free parking at Portland High School and other locations.
Also known as the Portland Strawberry Festival, this historic event started as a way to celebrate the importance of the strawberry industry to Portland's heritage and is beloved by its home town. This event is held on May 13th and 14th, with different activities on both days. On May 13th, you can listen to live music, pick and choose between numerous local food trucks, witness a classic car cruise on main street, fireworks, and more. May 14th is the festival's main day, and kicks off with a pancake breakfast and a 5k walk/run. There is a carnival, 200+ vendors, magic shows, bingo, live music, KidTown USA, parade, pageants, and more.
Let Freedom Ring Nashville's July 4th Festival
Date: 4th of July
Location: Mainly Lower Broadway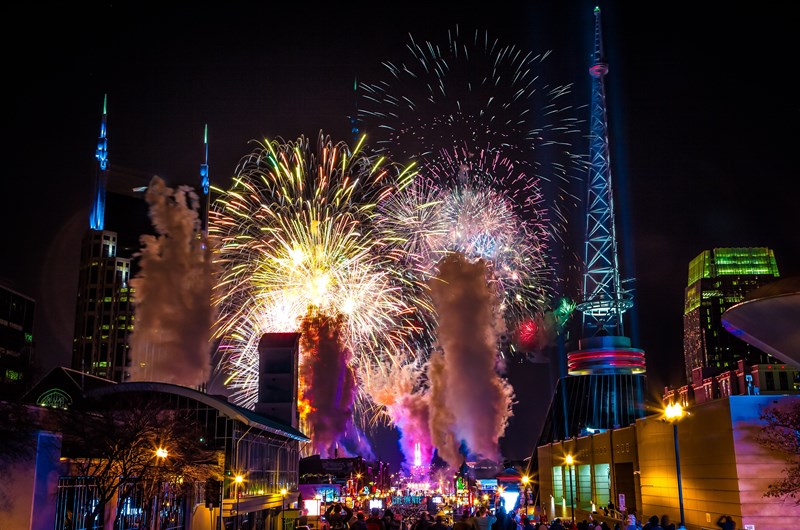 Nashville's huge 4th of July celebration lasts all day long and a majority of the activities take place on Lower Broadway. The morning is kicked off with a 5k/10k run, then you can catch the Nashville Sounds baseball game, try some BBQ downtown, or snack on some hot chicken before making your way to the main event. The "Let Freedom Sing!" party is an outdoor stage filled with performances all evening, ending in a massive firework show. Last year's headliner was country music star Brad Paisley, and this year's lineup includes Gramps Morgan, Cassadee Pope, Levi Hummon, and more!
East Nashville Tomato Art Festival
Dates: August 12th and 13th
Location: Five Points in East Nashville
East Nashville is constantly growing, and so does this awesome annual festival! This high-energy event holds a Bloody Mary Contest, Tomato Pageant, and lots and lots of costumes. There are many vendors selling fun-themed art, delicious local food, and more. With a number of activities for kids, this festival is fun for all ages!
Tennessee State Fair
Dates: August 18th-27th
Location: 945 E Baddour Pkwy, Lebanon, TN 37087
The Tennessee State Fair occurs every year in August for about a week, the 18th through the 27th. There are so many activities for all ages, and be sure to check the website for a schedule on the shows. One big hit is the hypnosis show, which you can volunteer to be a part of or you can just watch, either way it is very entertaining. There are many competitions such as pageants, livestock, and even trucks. There are an abundance of food options, many of which are local. There are many rides suitable for any ages. The ferris wheel in the evening is a great idea! If you are looking for something a little more low-key, there is also an historic village you can explore.
Live on the Green Music Festival
Dates: Labor Day Weekend (September 3rd and 4th)
Location: Union St & 3rd Ave N, Nashville, TN 37243
Live on the Green is Nashville's free outdoor music festival presented by a local radio station, WRLT. It is held at Public Square Park and showcases the city's up and coming musical talent and even highlights some well-known national talent. It occurs every year on Labor Day weekend.
You can find the performers and additional information soon on their website: https://www.liveonthegreen.com
Middle Tennessee Highland Games and Celtic Festival
Dates: September 10th and 11th
Location: 513 Sanders Ferry Rd, Hendersonville, TN 37075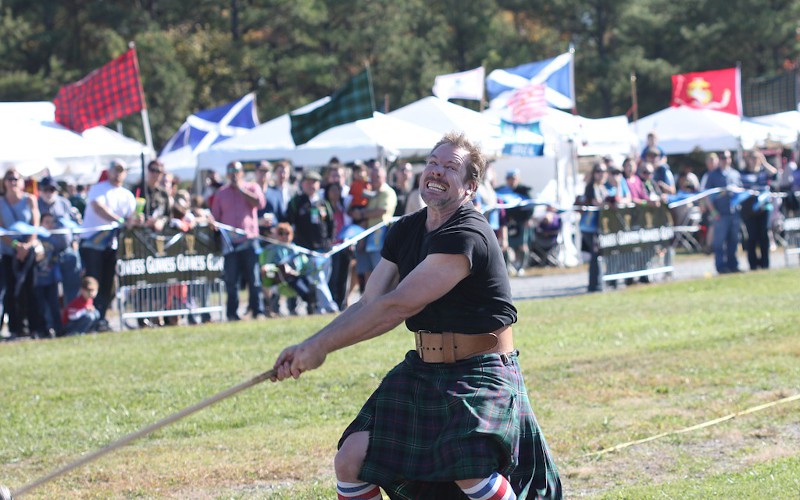 This festival is held at Sanders Ferry Park in Hendersonville. There are live Celtic bands, athletic events, bagpipe competitions, Scottish artisans and food, scotch tastings, kids activities, and more.
Oktoberfest
Dates: October 6th-9th
Location: Historic Germantown- 998 5th Ave N, Nashville, TN 37219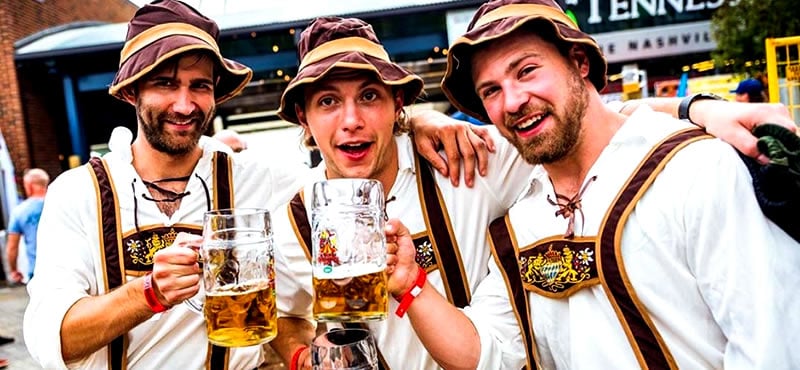 Nashville's Germantown is home to the annual Oktoberfest which takes place October 6th-9th. This festival takes over 10 blocks and is filled with all sorts of activities for all ages. There is live music, lots and lots of food, German beer, a beer slide, kids zone, arts and crafts, and more. The environment is very lively and you can find all sorts of fun things to participate in no matter your interests.