With the Christmas season fast approaching, there is a lot to do! Planning food, traveling, and parties can be stressful, but there is nothing better than spending time with the people you love.
Here are some tips and tricks to help you with the prep and stress this holiday season!
Creating a Meal Plan

Ahead of Time
Knowing everything you are going to put together for a meal or party ahead of time is the perfect place to start. Find your recipes and compile a list of all the items you need, including anything you may want for decorations. Get as much of your shopping done ahead of time, as many items may be harder to find last minute with everyone doing their own holiday shopping. Prepping certain items a day or two before the big day saves a lot of time and work. Things such as desserts can be made in advance and popped in the fridge to get taken out whenever you are ready to serve, giving you the day to focus solely on your main meal. This is also a good time to send invites and get a rough number of attendees so you know how much to plan for.
Spending time with friends and family is the main goal, so do not stress yourself out over making everything perfect, everyone will have a good time no matter what!
Don't know what to make? Here are some of our teammates favorite holiday recipes!
1. Turkey
Buy a Fresh Never Frozen Turkey, must be 100% thawed with no ice.
Use only the peanut oil sold with your air fryer. 17-19 pound turkey, no bigger. Heat the oil in your fryer to 375 degrees. Inject your turkey with Cajun Creole Butter. Save some injection to the side (not in contact with turkey) to baste once sliced. Coat outside liberally with Tony Chachere's cajun seasoning. Protect your arm with towel and very slowly lower the turkey into the fryer. The oil temp will drop due to the cold turkey, but slowly adjust propane to get back to 350 degrees for the entire cook time. Cook turkey for exactly 3.5 min per pound, remove and tent with foil to rest for 20 minutes. Slice and serve!
2. Maple Bacon Brussel Sprouts
Ingredients:
8 oz maple bacon, diced
1/2 c heavy cream
2 lbs brussel sprouts, halved
3/4 tsp salt
1/4 c real maple syrup
1/4 tsp black pepper

Steam sprouts until softened to your liking (Autumn recommends about 10 minutes). Cook bacon until crispy and then drain on a paper towel. Remove bacon with tongs and then pour out all but about 3 tsp of fat from pan. Crumble bacon and set aside. In the same bacon pan, add sprouts and cook until brown on medium heat (about 10 minutes, stirring occasionally). Pour in cream, reduce by half (about 3 minutes). Stir in cooked bacon, syrup, salt and pepper and cook 2-3 more minutes, until sauce has thickened and the sprouts are tender.
3. Cherry Yum Yum
Ingredients:
2 1/2 cups graham cracker crumbs
1/2 cup butter, melted
1/2 cup plus 6 tablespoons sugar
1 large package Dream Whip, or 4 small packages
2 teaspoons vanilla
1 (8 ounce) package cream cheese, softened
2 cans cherry pie filling
Combine crushed graham crackers, sugar, and melted butter. Press firmly in 13×9 pan. Chill 1 hour. Mix Dream Whip with milk. Beat until stiff. Gradually add cheese, remaining sugar, and vanilla. Beat on low until blended. Spread 1/2 mixture over crust. Spread cherry filling over mixture. Top with remaining mixture. Sprinkle crumbs on top.
Chill 8 to 12 hours.
Creating a Schedule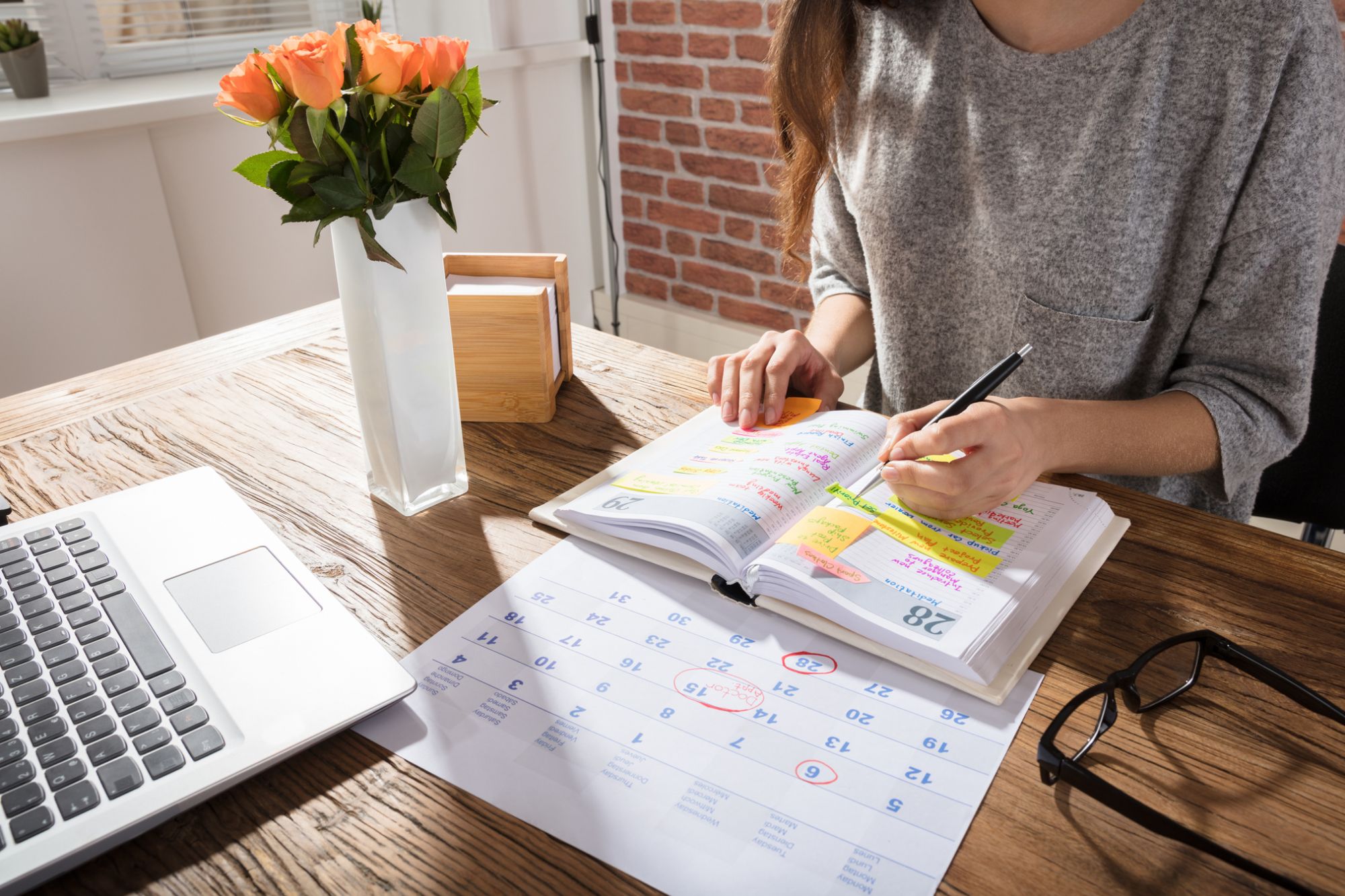 Schedules do not always go as planned, but giving yourself some sort of guideline to follow can help stay you on track. It helps ensure that you do not forget anything major and you know exactly what to do and when to do it. Weeks in advance, you can plan on getting your non perishable items and decorations, and then closer to the date of your gathering, you can grab the rest of your items. When to prep things, when to buy things, and when to start setting up are all great starting points for your schedule.
Decor
Decorations for your holiday gathering are great tools for creating a fun environment. There are many ways to decorate your space without spending a lot of time and money. You can either buy your decorations, or you can have a little fun and DIY it! Many items can be found at places like the Dollar Tree or Walmart. Here are some ideas to get you started!
Decorated Candles or Jars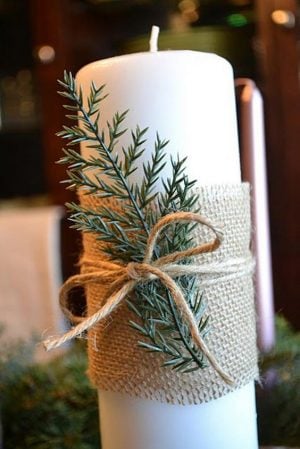 Decorated candles to place on tables or counters create perfect centerpieces for any gathering. They are quick and easy to make and there are countless ideas on the internet that you can give a try.
Garland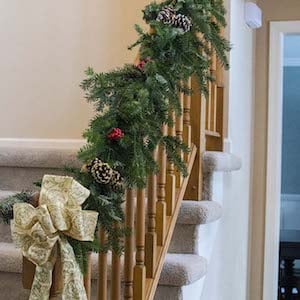 Garland is very commonly used for Christmas decorations, and for a good reason! You can spruce it up with berries, pine cones, ribbons, and more. Make it look just the way you like it and then put it anywhere you want. Tables, windows, and stairs are all great places!
Wrap Your Door With Ribbon
Decorating the entrance to your gathering is the perfect welcoming decor. Something as simple as a red ribbon or a wreath works perfect, or you can go all out. There are many ideas on the internet you can recreate, or get creative and come up with your own!
Kitchen Help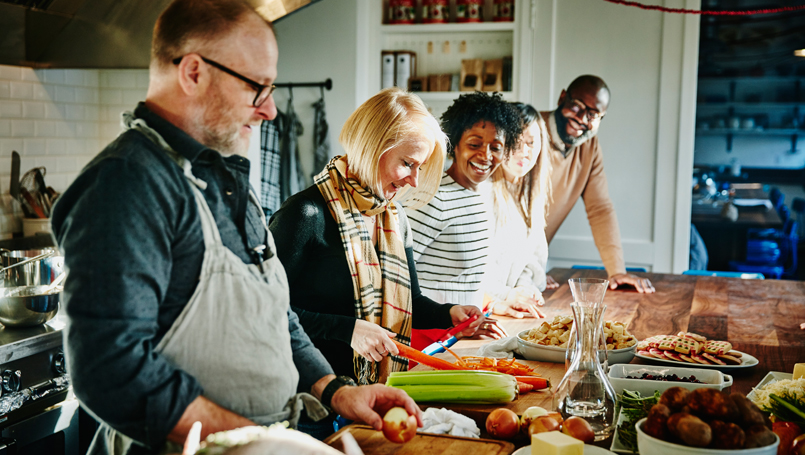 Friends and family are always willing to lend a hand, and a little bit of help goes a long way. You can ask someone to help prepare a dish, decorate, or even do some cleaning. Not only does this take some off your plate, but working together is always some great quality time!
Making Travel Arrangements
Traveling this time of year can get crazy. Making your travel arrangements as soon as you can will be a big help. The first thing you need to know is where exactly you are going, and for how long. Once you know that, you can begin planning the rest. Flights get filled quickly this time of year, so if you plan on flying, book your tickets ASAP. If you are not staying at a family member or friend's house, finding a hotel room or air bnb soon is also a great idea. If you are flying, be sure to arrive to the air port earlier than usual as they can get hectic this time of year.