A Guide to Middle Tennessee's Best Farmers Markets
Farmers markets are the best way to support local farms and your Nashville community. These local markets are filled with farmers and vendors looking to sell what they work so hard to produce. Not only do they sell the freshest foods, but the tastiest! The environment of a farmer's market is like no other, and there is no better feeling than giving back to the community! Keep reading to learn a little bit about our favorite local farmer's markets.
Hip Donelson Farmers Market
The Hip Donelson Farmers Market is home to over 30 vendors, and was started back in 2014. It was recently moved to Two Rivers Mansion due to its constant growth. This is a producer only market, and everything sold here comes from within 150 miles from Donelson. This means that when you are shopping around this market, you know you are getting the freshest produce around!
Location: 3130 McGavock Pike, Nashville
Hours: May through October, Fridays 4-6:30pm
image from The Tennessean
12 South Farmers Market was established in 2011 and calls Nashville's Sevier Park home. This farmers market has been named among the Nashville scene's Best of Nashville for the last seven years. 12 South works hard to support Nashville's local farms and there is truly a great environment while you shop around at all their vendors. They also have fun live music and amazing local food trucks!
Location: 3000 Granny White Pike, Nashville
Hours: May through October, Tuesdays 4-7pm
image from iFundWomen
Richland Park Farmers Market
Richland Park Farmer's Market is a year round market that sells some of Nashville's freshest locally grown fruits and veggies, meats, and dairy. They also serve breakfast, brunch, coffee, tea, and more. They also have a system that allows you to pre-order your items from a majority of their merchants, you can do so through their website!
Location: 4711 Charlotte Ave, Nashville
Hours: Every Saturday, January-March, 10am to 12pm and April-December, 9am-12pm
Website: http://www.richlandparkfarmersmarket.com/
image from Richland Park Farmer's Market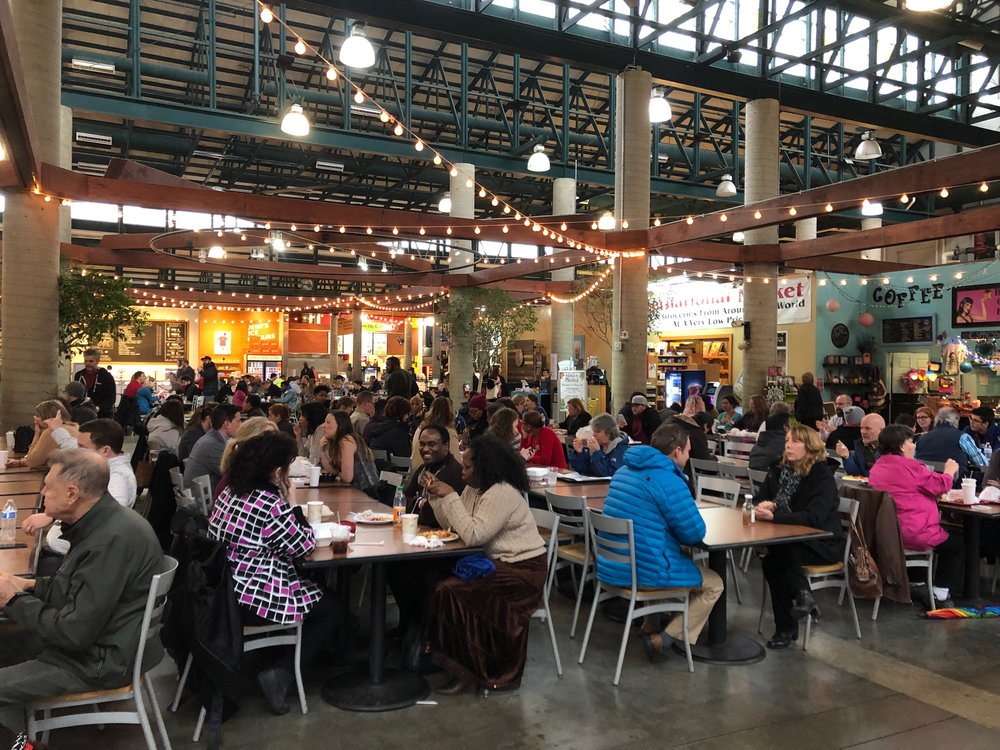 The Nashville Farmers Market was established in the early 1800s! It is open all year round and acts as a retail space for local farmers, artisans, and small businesses. One of the many different parts of this market features a large dining hall lined with a wide variety of food options and a couple of small shops. There are 2 large open-air sheds filled with fresh produce, meats, and much more. There is also a great garden center with all sorts of beautiful plants and landscaping for your home!
Location: 900 Rosa L Parks Blvd, Nashville
Hours: All year, Sunday-Thursday 8am-4pm and Friday-Saturday 8am-6pm
image from the Nashville Farmer's Market
East Nashville Farmers Market
The East Nashville Farmers Market was started in 2008. It is now all year round and works hard to support the community. They serve new and local products every Tuesday. Many people in the area actually like to do a majority of their grocery shopping here! They also provide a large amount of free parking right by the market.
Location: 511 Woodland St, Nashville (big parking lot across the street from the First Church of the Nazarene)
Hours: Every Tuesday, November-March 3pm to 6pm and April through October 3:30 to 6:30
image from www.eastnashvillemarket.com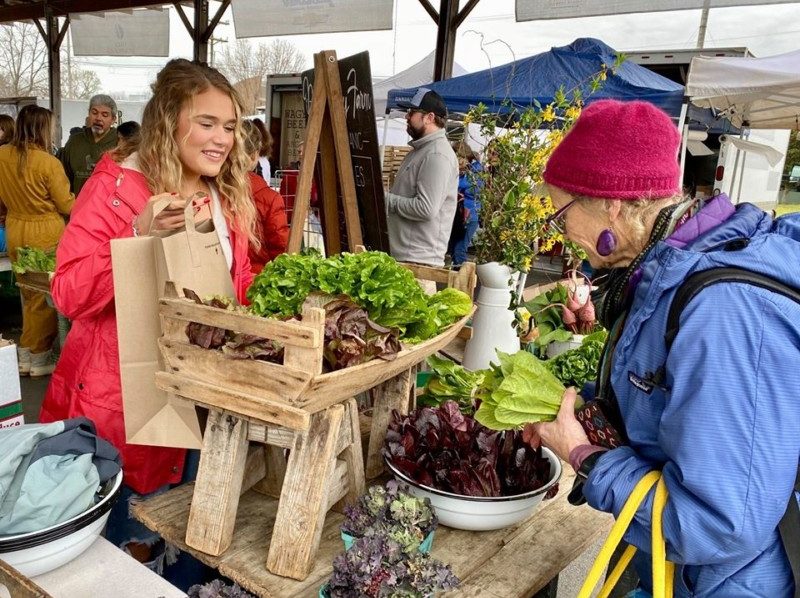 The Franklin Farmers Market was started by eight different farmers in 2002. They started this market as a non-profit agricultural organization as a way to help keep Tennessee's farmlands healthy. With all of the growth and community support, they were able to make this market all year round! They pride themselves on their mission and their farm to market freshness.
Location: 230 Franklin Rd, Franklin, TN
Hours: currently Saturdays 9am-12pm
image from Williamson Source